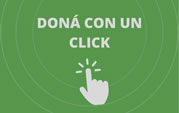 Our Mission
To give committed and driven, low-income children the chance to improve themselves through education by giving them access to a better, long term academic training, consequently enriching their personalities and making a positive difference in their environments and their future.

Germinare also works with parents or responsible adults, who are direct beneficiaries of our programmes as well.



93,14% of the students who started secondary school within the "agents for Change" programme finished it.*

97,79% of the "Alumni Network" Programme Students continue their higher studies or have already graduated (79,65% of "Agents for Change" Secondary Students' Programme graduates continue as part of the "Alumni Network")

* Includes students who entered quality Secondary schools with Germinare's support and graduated outside the Programme.